Who We Are
The original DenBok team.
With many years of landscaping already under their belts, Leon and Victoria ventured out on their own with DenBok Landscaping & Design in 1992. Today, almost 20 years later, they have an award-winning business that offers a full range of services in landscaping and outdoor living.
"We really are proud and honoured to have met so many wonderful people through our business, and to have been entrusted to transform and nurture their properties into something beautiful."
"The biggest satisfaction I get from my work is really just knowing each finished job is going to be enjoyed by the client a long, long time because I know that it was done right."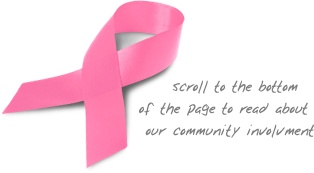 Our landscaping team.
We are proud to have the team of landscape professionals that we have working with us. They put their passion and expertise into every DenBok job.
Leon Denbok
Leon spans the full range of landscaping expertise, with multiple accreditations including certified groundskeeper and construction diplomas. More importantly, Leon sets the central tone for the DenBok team: show the client that you care about their property as much or more than they do.
Bill Belford
Bill is our trusted supervisor. Twenty years of creating great landscapes means Bill is all about getting it done right and on schedule, even if he needs to get his own hands dirty to make it happen.
Jay Large
With ten years experience and extensive plant and product knowledge, Jay is the guy to go to with your on-site questions—at any stage of the construction project.
Jay Vangelder
Jay has been in the business more than twelve years. More than just getting the job done, he wants to make sure your expectations are exceeded. And he'll sweat the details to make that happen.
Scott Brodeur
Scott is just the kind of person you would want taking care of your property – friendly and conscientious. On occasion he's even been spotted bringing in the clients' garbage cans, doing a favour for their neighbor, and getting frightened kittens out of trees. Everyone likes Scott. We're sure you'll like him too.
Community involvement: helping people reach their best.
We believe one of the best ways to show our gratitude for our good fortune is to give back to community groups that need our help. Whether it's by giving our time and materials to beautify community spaces or trucking tons of food at annual food drives, we've had the pleasure of serving some great organizations:
On behalf of everyone associated with Joseph Brant Memorial Hospital, I thank you once again for being a sponsor of "Play Community Squares". This program, combined with other initiatives, has enabled us to exceed our goal of $750,000 to Bring Dialysis to Burlington.

We thank you once again for your great support and generosity in making this happen.
On behalf of the Oakville Rangers minor Peewee A league, we would like to thank you for your very generous donations as both a sponsor in our Oakville Beaver Ad, as well as our equipment bag sponsor. Through the generosity of people like such as yourself, we are able to continue to develop and grow the young boys in their hockey.

Many thanks for your support!
We couldn't do it without you! Breast Cancer Support Services would like to acknowledge the leadership of Leon Denbok of DenBok Landscaping for his generous contribution of time, energy and expertise to our Serenity garden. —Blair Lancaster